5th RAFHAAA Triennial - 1992
Unfortunately, I have no narrative for this Triennial to share with you . If you have a good memory and want to write a narrative and / or have some more good quality photos of the event tucked away and are happy to have them put onto this website, please get in touch.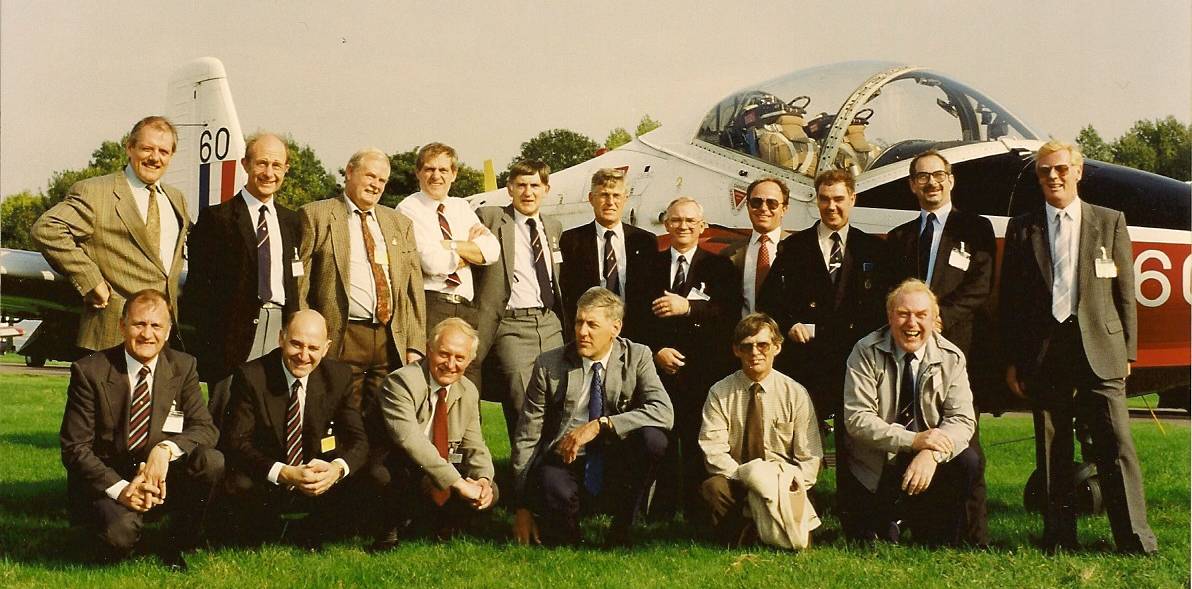 Back Row: John Gardiner, Jim Waddington, Pat Butcher, 'Chips' Woods, Mike Tuckman, Tony Miles, Geordie Little, Stefan Chmielowski, Mike Frost, Pat O'Shea and Des Winder
Front Row: John Burt, Ivor John, Dave Taylor, Dave Smith, Bob Hutchinson and Arthur Wray
Click on the above image to enlarge and see full Triennial programme
No: 3 Hangar at Airfields - stirring memories!
A couple of Gnats and Jaguars - modern stuff for Apprenticies to work on these days!!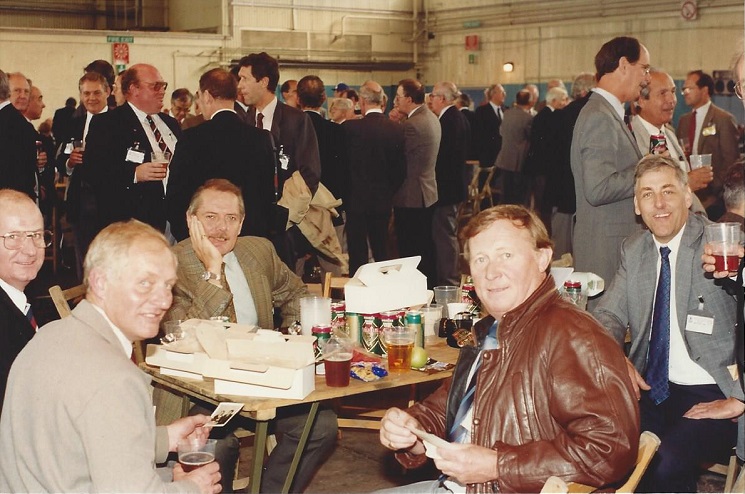 83rd Entry gathering in No: 3 Hangar at Airfields!!
A brief stop at the Instructor's Room in Workshops - Hallowed ground in our days at Halton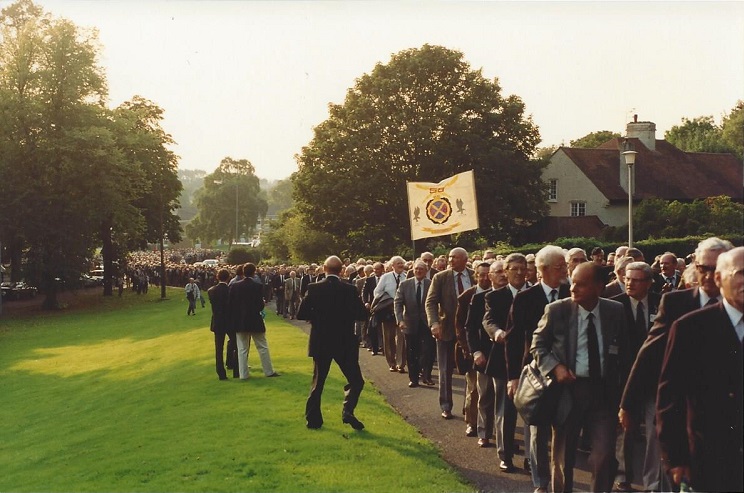 The long march-up to Henderson Groves for the Sunset Ceremony - not many Entry banners back then!
The Golden Oldies leading the march-up to Henderson Groves
BBMF Spitfire Flypast - looks like a Mk 9
Wow, the modern RAF on parade for the Sunset Ceremony. Not bad considering!!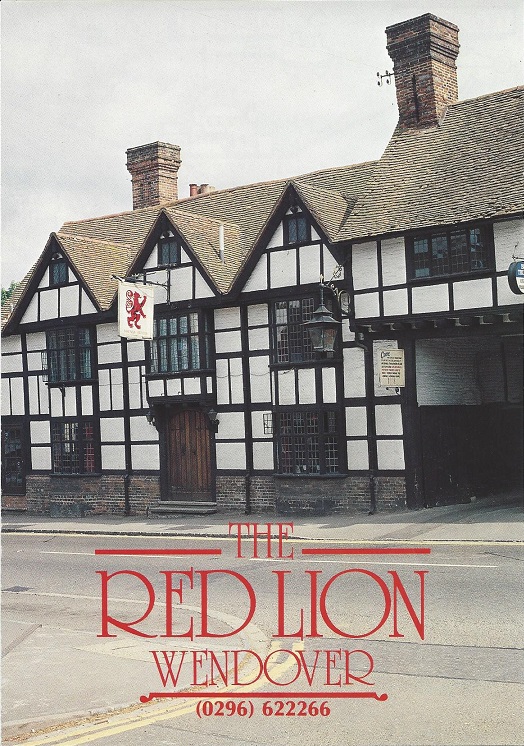 A renowed local hostelry - a place for rest and a good glass of ale
A relaxed Entry Dinner with the ladies to cap a good day